Don't look now but NSU is one game away from dancing in the 2017 NCAA tournament!  After beating Howard 68-53, the stage is set for a winner takes all showdown as the No. 2 Spartans will face the No. 1 NC Central today at 1pm at the Norfolk Scope.
Trailing by two at the half, the Spartans came roaring back, forcing 5 consecutive turnovers, building a sizable lead of 18 points.  "I challenged my kids to pick up the intensity and play with more aggression," said NSU coach  Robert Jones as he team responded holding Howard to a woeful 24% shooting in the second half.  NSU forced 13 turnovers while blocking ten shots.
Jonathan Wade scored 17 points for NSU, while Charles Williams chipped in 14 for the Bisons.
NSU's coach Robert Jones is fired up as his Spartans advance to the finals.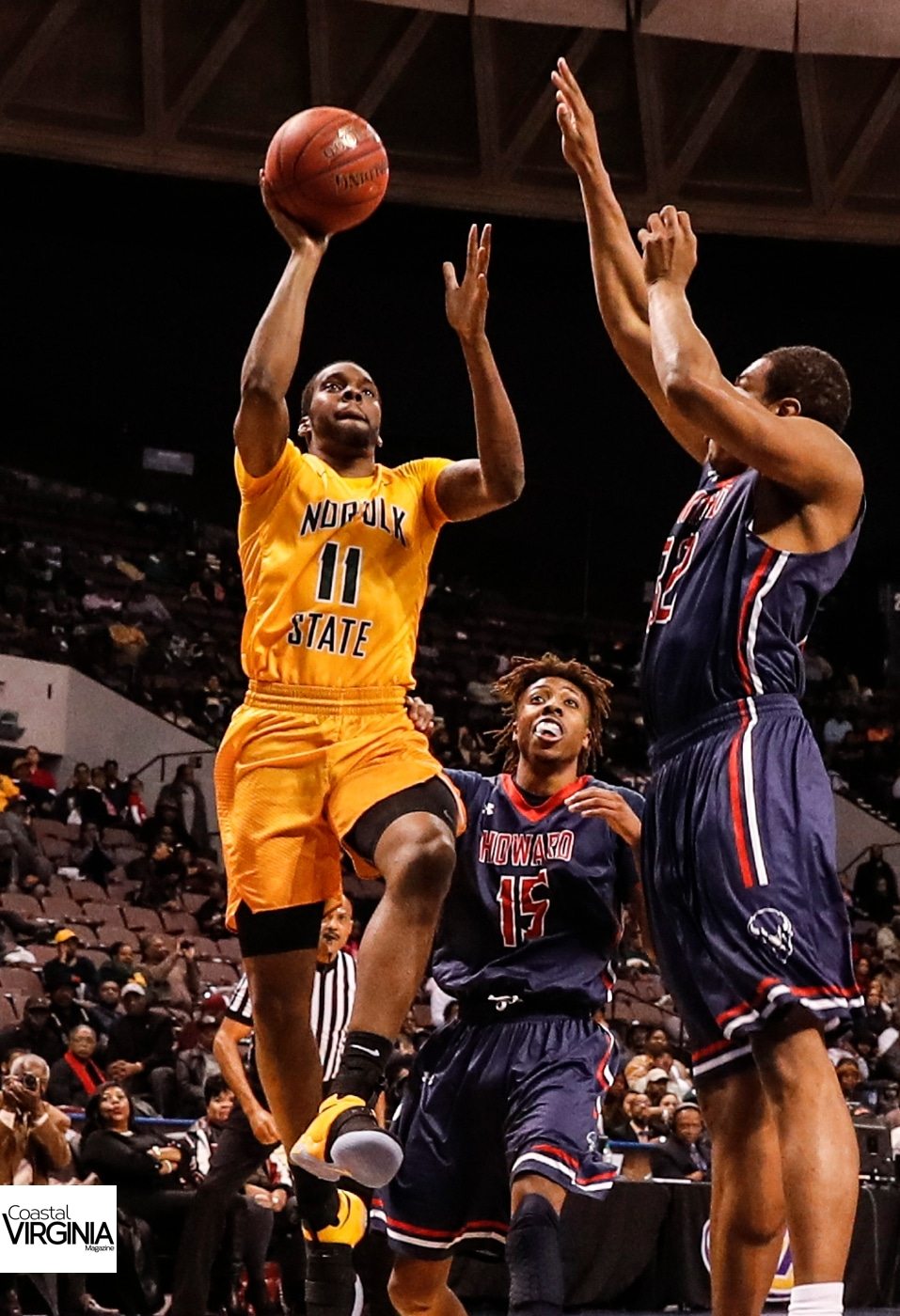 Save
Save
Save
Share on Facebook